Management office of solicitors and barristers
SOCRATES
Records Management, Monitoring Procedure, Monitoring Economic, Agenda, Document Scanning Attachments to a file, sending Fax and Email
SOCRATES - LEGAL MANAGEMENT
It is a Windows program to manage all documentation generated in a law firm or attorneys. Keep all information concerning a record: Type, Date, Cars, Court, Clients, Lawyers, Opposites, Appeals, etc.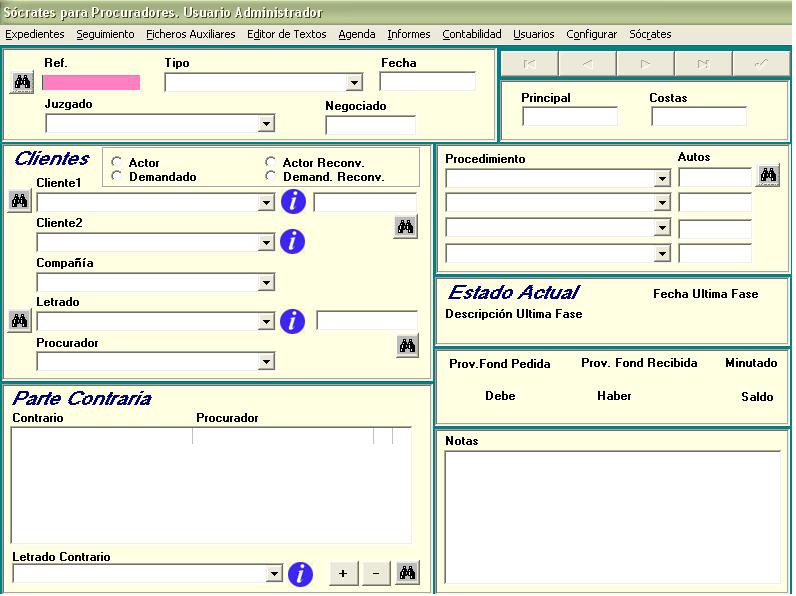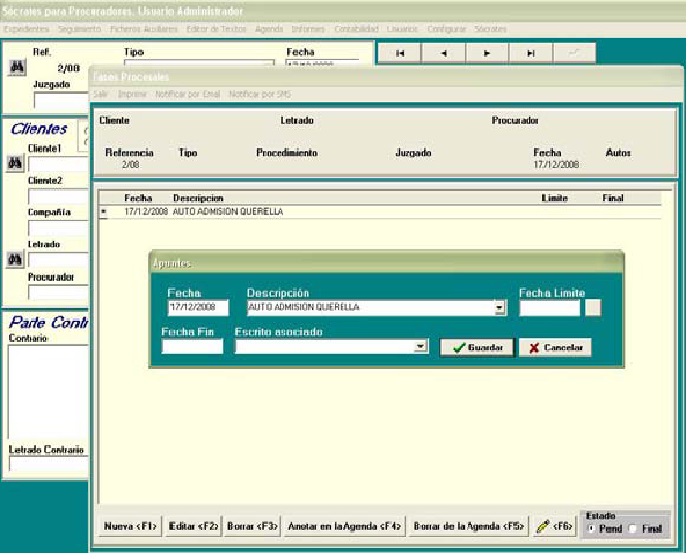 Monitoring Procedure
You can fully monitor each phase of the case, describing the phase start date and deadline. With the option to notify via E-Mail or SMS. For each phase, you can attach a letter or type written. Print detailed reports of the status of each record as well as those with some notes on deadline.

Economic Monitoring
You can record any expense or income derived from a File. The entry must include a description, date of entry and date for delivery. All figures updated accounting record, presenting the situation must, Haber and
Balance.

Creating written type
You can create personalized letters and associate them with a particular point of a record. For each record, the fields of writing associated value taken by the current record fields. Socrates is distributed in more than 50 Written and designed.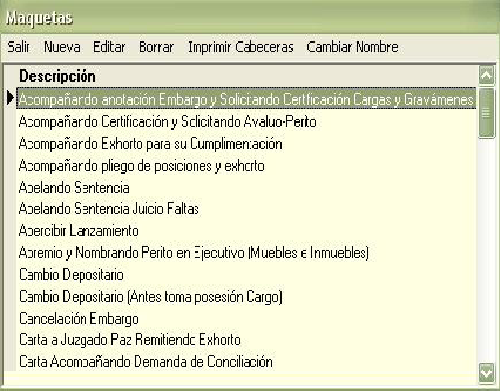 Digital Documents
You can also scan your documents by associating them to the corresponding file and then send them via E-Mail if you wish.
Promotion